A Guide To The 8 Best MultiPlayer Games Of 2023 That You Need To Play Now!
Are you ready to join the rest of the world in multiplayer fun? With the upcoming games of 2023, now is your chance to get in on all the action with some of the best multiplayer titles around! In this guide, we'll provide all the details you need to know about these games, from what awesome features they have to where you can find them. So, keep scrolling and let's get started!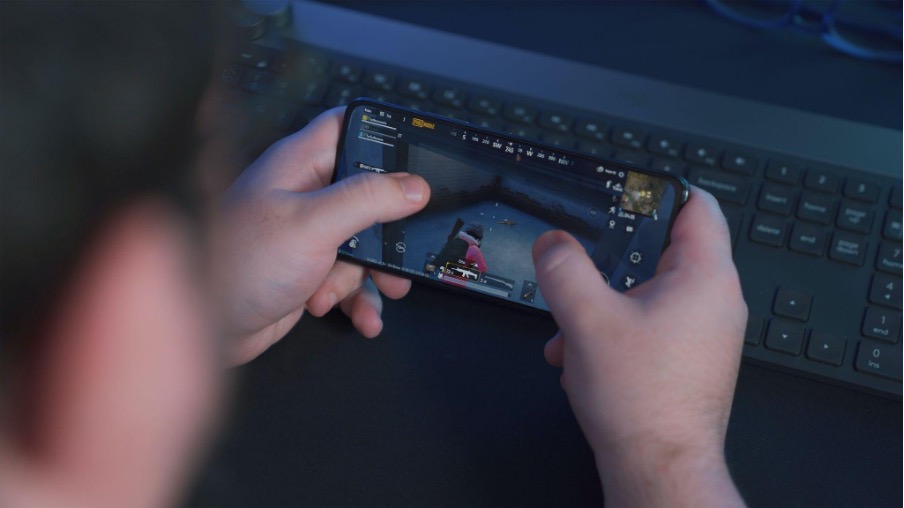 Apex Legends
If you're looking for a top-notch multiplayer experience, you can't go wrong with Apex Legends. This free-to-play battle royale game has taken the gaming world by storm, and for good reason. With its extremely polished gameplay mechanics and addicting teamplay, Apex Legends is one of the most enjoyable online games to play right now. Not to mention, the game is constantly being updated with new content to keep things fresh. Whether you're an experienced battle royale professional or just getting into the genre, Apex Legends is worth checking out.
Overwatch 2
If you're a fan of first-person shooters, then you'll want to check out Overwatch 2. This sequel to the extremely popular Overwatch features a brand-new story campaign, as well as updated graphics and gameplay. In terms of multiplayer, Overwatch 2 offers competitive modes for players of all abilities, making it one of the most accessible FPS games on the market. If you're looking for a fast-paced and exciting shooter to play with friends, then look no further than Overwatch 2.
World Of Tanks
World of Tanks is a free-to-play, online multiplayer game that launched in 2010. The game simulates the large-scale tank battles of World War II, featuring over 500 different vehicles across 12 nations. Players can fight in 15-vs-15 battles in a variety of modes, including the capture of the flag and king of the hill. Tanks can be customised with a variety of upgrades and camouflage patterns.
The game was praised for its realistic graphics and sound effects, as well as its easy-to-learn controls. In 2017, World of Tanks had an estimated 110 million registered users worldwide. Its success has led to the development of spin-off games, such as World of Tanks Blitz and World of Warplanes.
League Of Legends
League of Legends is one of the most popular multiplayer games out there. The game is played by millions of people around the world and has a very active competitive scene. If you are looking for a game to play with friends, the League of Legends is a great choice. In the year 2023, League of Legends passed the mark of one billion hours watched on Twitch, a streaming platform for gaming. The game also has its own professional League, called the League Championship Series (LCS).
It is a highly competitive online battle arena where teams from different regions battle each other. Teams earn points, rewards and influence through their performances in the LCS. The top teams in each region can advance to international events such as the World Championship and Mid-Season Invitational.
Call of Duty: Modern Warfare 2 Warzone 2.0
Call of Duty: Modern Warfare 2 Warzone 2.0 is a good game to play in 2023 because it offers a wide variety of game modes and maps, as well as a large player base. The game is also frequently updated with new content, weapons, and gameplay features. Additionally, the graphics and sound design are highly realistic and immersive, making for an engaging and enjoyable gaming experience. The Warzone mode is a Battle Royale mode that includes 150 players on the map and also includes Plunder mode, where players must collect and deposit cash to win. Overall, it offers a lot of replayability and fun for players.
Fortnite
Fortnite is an incredible online multiplayer game that was initially released in 2017. It is a survival game that includes Battle Royale mode, where players fight to be the last person or team standing on an ever-shrinking map. The game also includes a creative mode, where players can build structures and create their worlds. Fortnite is known for its colourful, cartoonish graphics and its ability to run on a wide variety of devices, including smartphones and tablets.
The game also features a large player base and regular updates with new content, which helps keep the game fresh and engaging. In 2023, Fortnite continued to be popular and widely played, with a sizable and devoted player base.
Halo: Infinite
Halo: Infinite is a first-person shooter game created by 343 Industries and published by Xbox Game Studios. It is part of the Halo series and is the sixth main entry in the series. The game features a new storyline and an open-world environment, which will allow players to explore the game's world in a more open and non-linear way. The game was launched in 2021 and is available on Xbox Series X/S and PC. Halo: Infinite is highly loved by fans of the series and is expected to be a major release for the Xbox Series X/S console. The fun and free-to-play multiplayer modes of the game make it a great choice for those looking to get into the world of multiplayer gaming.
Elden Ring
Elden Ring is an upcoming action role-playing game developed by Belgian game developer FromSoftware and published by Bandai Namco Entertainment, based on the "Soulsborne" series of video games. It was announced at E3 2019, during Sony's press conference, and was released last year.
Elden Ring is a spiritual successor to FromSoftware's hit game "Dark Souls", with similar mechanics and gameplay. The game features cooperative multiplayer, allowing players to help each other progress through the game.
Conclusion
From fast-paced first-person shooters to immersive strategy games and even an online casino game, there is something for everyone in this list of the best multiplayer games of 2023. Whether you want to build a team with your friends and take on epic challenges as one or compete against each other until only one is left standing, these eight games will provide hours of entertainment.