How To Put Music On YouTube Videos Without Copyright Issues?
Do you want to promote your product or service through a YouTube channel? Then you need to know how to put music on YouTube videos without copyright issues.
It is not uncommon for a video with copyrighted music in the background. Moreover, it is also not uncommon for this music to be used without permission from the copyright holders. This can lead to a video being taken down. Moreover, it can lead to a lawsuit if the copyright holder decides to pursue it.
The best way to avoid this issue is by using royalty-free music or by licensing the music from an authorized provider.
YouTube's Copyright Battle with Musicians & What it Means for You
YouTube has always been a place where people go to find music and videos. But, with the rise of copyright infringement, it's becoming more difficult to find content on YouTube.
YouTube is a platform for all types of videos. However, it is historically the home for many musicians. With the rise in copyright infringement and video-sharing sites like YouTube, musicians are finding it difficult to make money from their work.
Musicians have long relied on royalties from YouTube's Content ID system. They do this for income as well as other platforms such as Spotify or Apple Music. This system allows artists to take down any unauthorized use of their music and collect royalties from those who have paid for licenses. However, in recent years this system has become ineffective due to how easy it is to upload infringing content onto YouTube.
Understanding Copyright Laws & Why They're Important for Your YouTube Channel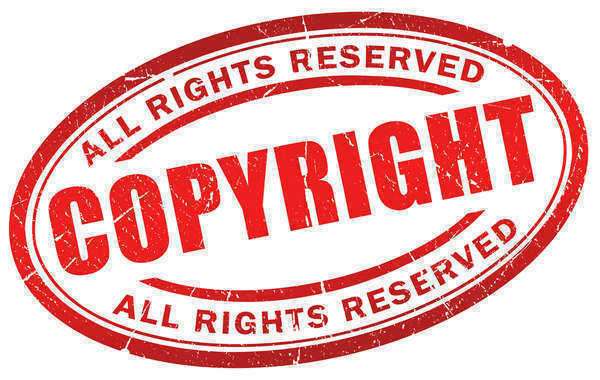 Copyright laws are a set of rules and regulations that govern the usage of creative work. In other words, it is the exclusive right to use, reproduce or distribute an original work. It includes the name of the author and the date when the work was created.
YouTube is a platform where people can upload videos for free and earn money from advertisements. Copyright laws are important to ensure that copyright holders are compensated for their content on YouTube.
Remember that the definition of copyright infringement is using someone else's copyrighted material without permission, which could include music, art, or writing. This is illegal in many countries because it deprives copyright holders of receiving compensation for their work.
Why Is There A Need to Know How to Put Music on YouTube Videos Without Copyright Issues?
YouTube is a video-sharing platform that is used by millions of people around the world. It is a great place for people to share their videos and for companies to share their content. However, there are copyright laws that one needs to be aware of when uploading content on YouTube.
Copyright laws protect original works from being copied or reproduced without permission from the copyright holder. When you upload a video on YouTube, you are giving YouTube permission to use your video. This includes the audio that is in your video as well. If you want additional control over what happens with your audio, then you need to find another way to share your video.
What Is The Legality of Using Content from Others on Youtube?
Content creators on Youtube have no right to use copyrighted material without permission or an agreement with the copyright holder.
The issue with this platform is that it is easy to upload copyrighted content without knowing it. Apparently, there are no penalties for doing so. YouTube has agreements with some copyright holders, but not all of them.
To avoid using copyrighted content, you should make sure that you have permission from the copyright holder before uploading your video or else you risk being sued by them.
5 Legal Ways To Put Music On Youtube Videos Without Facing Copyright Infringement issues
When you upload a video to YouTube, you need to have the rights to the music in it. Otherwise, YouTube will block your video.
This is where royalty-free music comes in handy so that you can use it for your videos without having to worry about copyright infringement.
There are 5 legal ways of using copyrighted material for your videos:
License a song from an online library and then use the song in your video.
Purchase an audio track from a website like AudioJungle and then use it in your video.
Create original music for your video and use it if you have the rights to do so.
Find a cover of a song on YouTube and then use this cover in your video instead of the original one.
Get permission from the owner of copyright material by sending them an email or letter requesting permission to use their work in your video.
These all are working ways if you want to know how to put music on YouTube videos without copyright issues.
How Can I Receive Approval To Utilize A Song That Is Copyright Protected?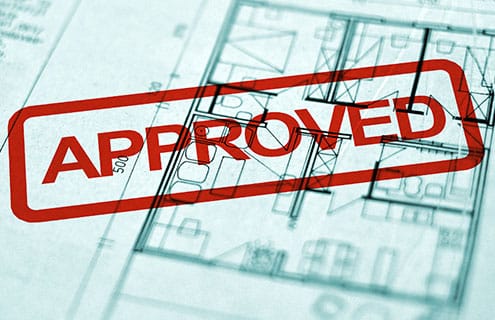 For content producers, getting music licensing can occasionally be a drawn-out procedure. Find out here how makers can lawfully use copyrighted music on YouTube to save as much time and research as feasible. So, if you simply want to know how to put music on YouTube videos without copyright issues, you need to follow a few simple steps. These are only three steps, and you will be able to access the copyrighted music. Read the given lines to know how to put music on YouTube videos without copyright issues.
1. Find the copyright holder
You must first identify the rightful owner of the music you intend to utilize or have already used and get in touch with them.
You might be wondering how to obtain consent from a well-known musician to use a protected tune. Seems impossible, doesn't it? Fortunately, no matter how well-known they may be, numerous organizations can assist you in getting in touch with music publishers.
2. Talk about the permission accord
Negotiate a permission agreement with the owner of your audio track once you've located and gotten in touch with them. The non-copyright permission contract should contain the following:
Identifying information regarding you and your YouTube channel
Use of media
Song name
Song duration
How long do you want to listen to the music?
The anticipated number of views
Object of the License (commercial or non-profit)
3. Compose a formal permission request
You must put a permission arrangement in writing after negotiation and authorization. As verbal agreements with music owners are less reliable than written agreements, avoid them at all costs. Future disagreements may result from some misconceptions if the permission agreement is not in writing.
How much does getting approval to use copyrighted music cost?
When using copyrighted music on YouTube, content producers might need to pay for permission. Whether an artist is a big star, or a local individual musician will have a significant impact on the price of music licensing. YouTube subscribers can pay less than $100 for lesser creators, but a recording from a more well-known artist can cost thousands of dollars.
Final Verdict: How To Put Music On YouTube Videos Without Copyright Issues?
No matter how much you love copyrighted music, it is important to know how to put music on YouTube videos without copyright issues. For this reason, we have guided you in detail about how to put music on YouTube videos without copyright issues. If you like this comprehensive guide and have understood the techniques, it will be a very long-term investment for you. You will be able to teach others on how to put music on YouTube videos without copyright issues. Moreover, you will also be able to benefit from the methods that we have provided.
Check also: